Further links
Karl Kruse aims to act in an ethical manner in all business transactions and in compliance with statutory provisions.
Battery Directive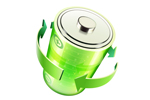 The battery directive (2006/66/EC) establish rules about batteries and rechargeable batteries as well as old batteries and old rechargeable batteries" was implemented in Germany in the Batteriengesetz (BattG).
Further information :
Reach
What is REACH ?

"Regulation (EC) No 1907/2006 of the European Parliament and of the Council on the Registration, Evaluation, Authorization and Restriction of Chemicals" – REACH – came into force in the European Union on 1st June 2007.
RoHS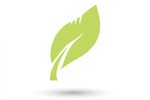 Starting in Europe in July 2006, the purpose of the RoHS directive (2002/95/EC- Restriction on Hazardous Substances) is the restriction of the use of hazardous substances in EEE to the protection of human health and to contribute to the environmentally sound recovery and disposal of WEEE.The RoHS directive defines among other things the allowable content of lead. The product is classified as lead-free, if the lead content does not exceed 0.1 percent by weight of the total mass.
PFOS – DecaBDE

This directive states that from June 2008 on, all products must be free of perfluorooctane sulfonates (PFOS), i.e. the concentration of PFOS must not exceed 0.1% by mass.
Please note that we have no complete Information regarding and PFOS and DecaBDE.
In relation to this Karl Kruse GmbH & CO KG takes no responsibility for any penalties or financial losses. We totally rely on the publications of the manufacturers.
WEEE

The amount of electrical and electronic waste has steadily increased. In Germany alone, around two million tons are produced annually. On February 13th, 2003, two EU Directives came into force to tackle this problem.
Sample
If you need a sample for your project just fill out the form. Our friendly and professional team of experts will help you with technical questions and will send you products samples up on request.