We are committed to excellence in everything we do.
We are a leading global distributor of electronic components, including high-reliability products and niche markets. We specialize in tailormade solutions for critical situations in the procurement of acoustics, optoelectronics, sensors, electromechanics, active and passive components, and peripherals.
Our extensive product and market knowledge allows us to provide effective solutions to our customers in cases of obsolescence and supply problems.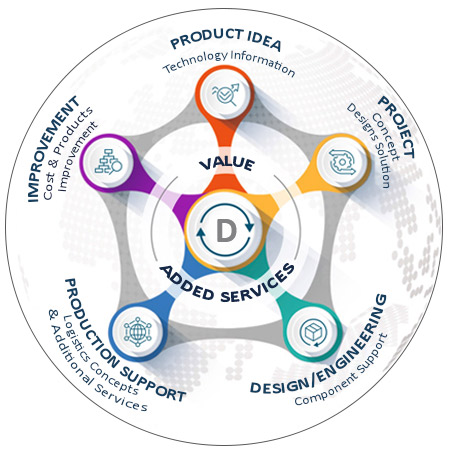 The combination of innovative ideas and customer orientation has enabled Kruse Electronics to become a supplier of choice for contract electronic manufacturers (CEMs), original equipment manufacturers (OEMs), and engineering firms worldwide. It's our mission to assist you with the sampling, determination of binding prices, storage, girding, and logistic services that you need.
Offering a full range of supply chain solutions, Karl Kruse show you how we can save you time and money through services including: