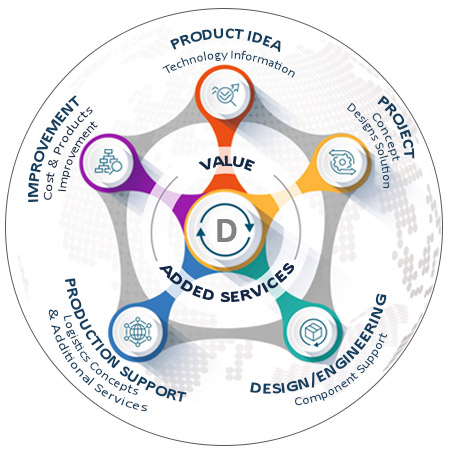 About Us
Karl Kruse is a worldwide special franchised distributor for electronic components , also for high reliability and niche markets. Headquarter of the company is Dusseldorf. Founded in 1951, the company specializes in tailor-made solutions for critical situations in the procurement of acoustics,optoelectronics, sensors, electro mechanics, active, passive components and peripherals.
In instances of obsolescence and supply problems, we can also offer our customers effective solutions with our extensive product and market knowledge.
Innovative ideas and consistent customer orientation led to the establishment of Karl Kruse GmbH & Co KG as the supplier of choice for contact manufacturers (CEMs), original equipment manufacturers (OEMs) and engineering firms.From the initial sample to the binding price determination to safety storage, girding and logistics, the range of services is sufficient.
Offering a full range of supply chain solutions, Karl Kruse show you how we can save you time and money through services including:
Component Life-Cylcle-Management
Cost Redcution Services
Electronic Component Distribution
Excess Inventory Solutions
Global Sourcing
Inventory Asset Management
Obsolescence Management
Shortage Mitigation Support